Woodland Glade Restoration
The woodland glade has been a neglected part of the allotment site that is too shaded by mature trees to be used for cultivation. It had become a general dumping ground and was overgrown with brambles.
The area has been cleared and planted up with native woodland flowering plants. A path using wood chippings from some previous tree work has been laid out and some tree trunks used for seating. The photos below shows how the work progressing. It will take at least a couple of years for the new and uncovered plants to establish themselves.

Plant List
| | | | |
| --- | --- | --- | --- |
| Bulbs and Rhizomes | Herbaceous | From Seed/Cuttings | Found This Year, 2017 |
| Bluebell | Angelica | Common Dog Violet | Cleavers |
| Cowslip | Arum* | Corn Cockle | Common Fumitory |
| Cranesbill | Enchanters Nightshade* | Foxglove | Garlic Mustard |
| Cyclamen (autumn) | Figwort* | Great Mullein | Forget me not |
| Daffodil (Lent lilly) | Hogweed* | Honeysuckle | Groundsel |
| Pulmonaria | Stinging Nettle* | Lungwort | Herb Robert |
| Saffron Crocus (autumn) | Teasel | Maiden Pink | Lesser Celandine |
| Snakes Head Fritillary | Violet | Musk Mallow | Perennial Sow Thistle |
| Snowdrop | Wood Avens* | Primrose | Pink Deadnettle |
| Tormentil | | White Campion | Speedwell |
| Wild Strawberry | | | Willow Herb |
| Wood Anemone | | | Ferns |
* Denotes plants already growing on site

4 February 2018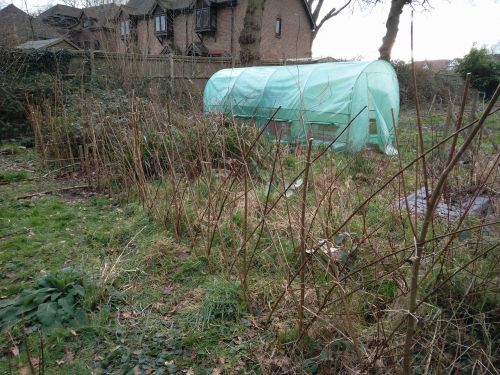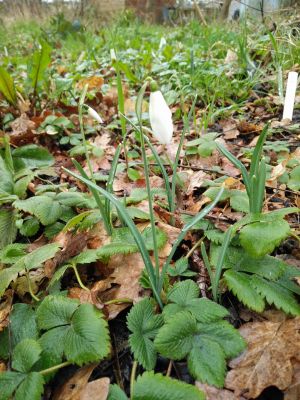 16 August 2017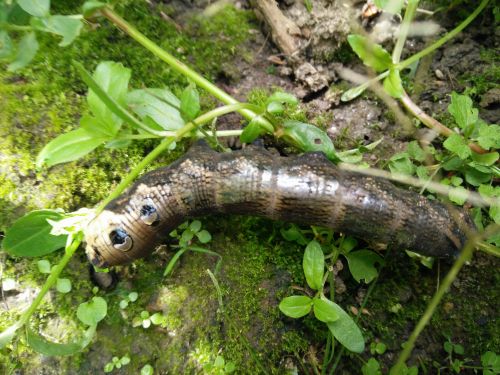 17 July 2017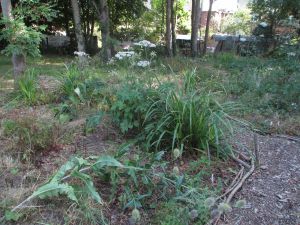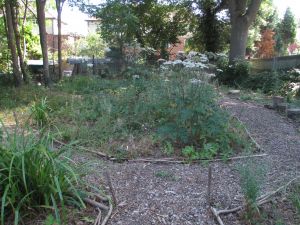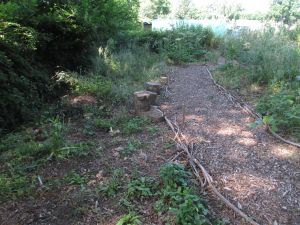 11 July 2017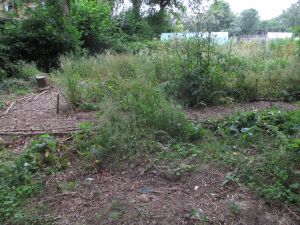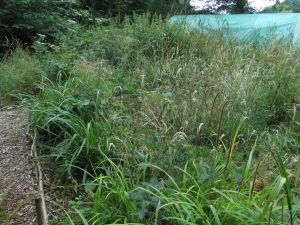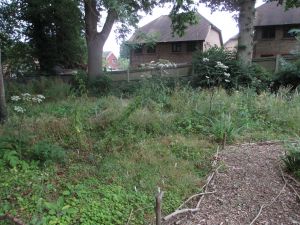 3 June 2017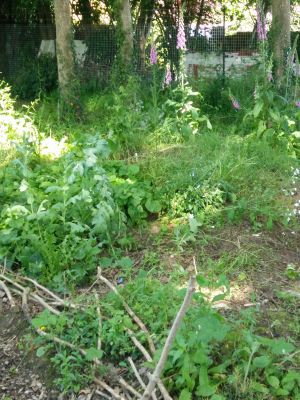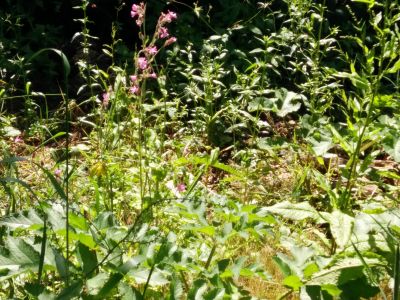 13 April 2013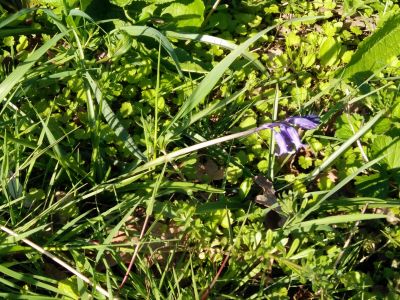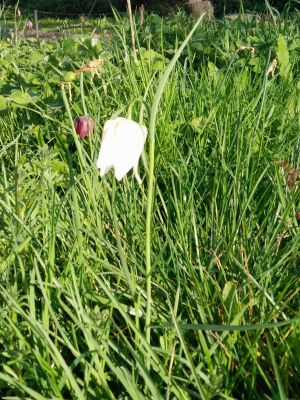 12 March 2017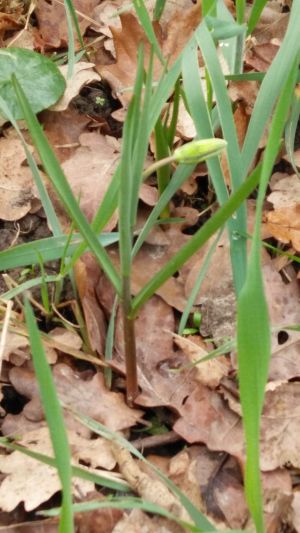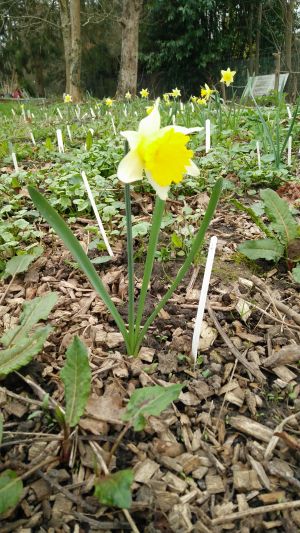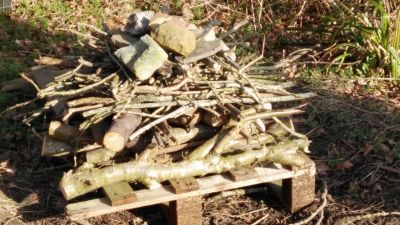 11 January 2017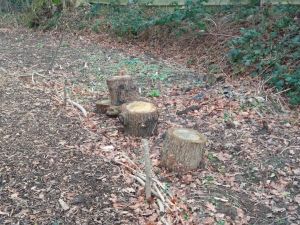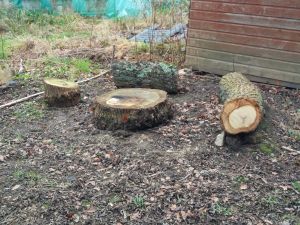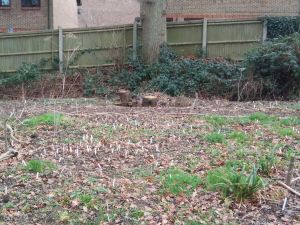 31 October 2016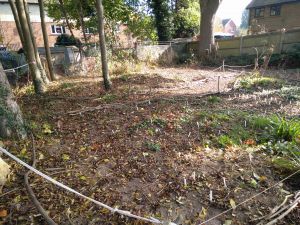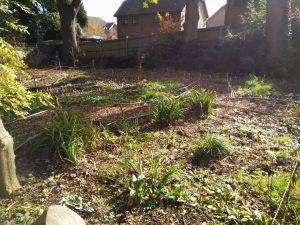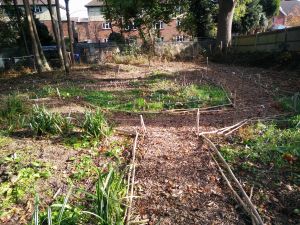 10 October 2016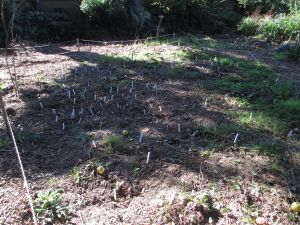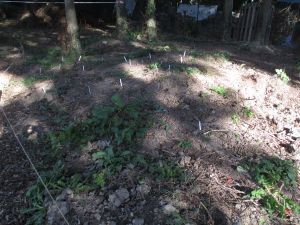 4 October 2016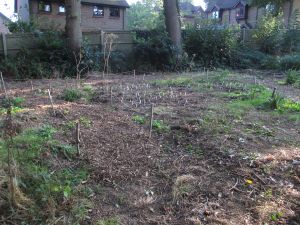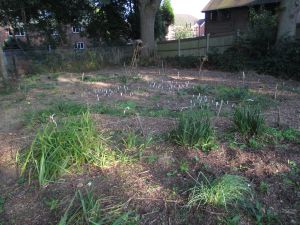 8 September 2016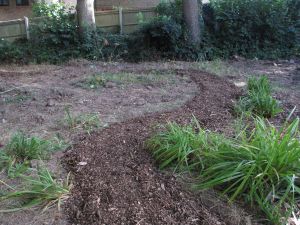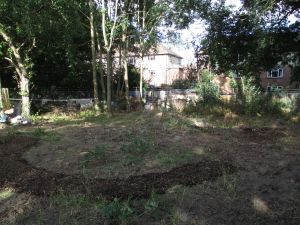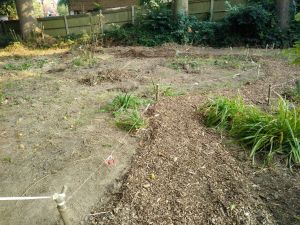 21 August 2016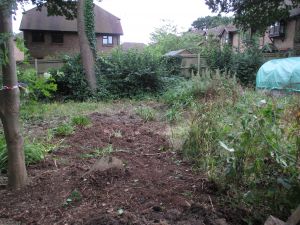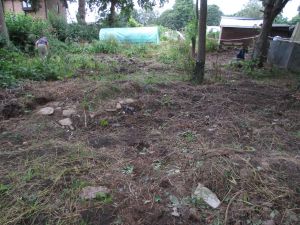 18 August 2016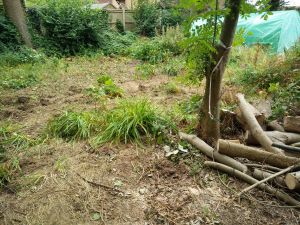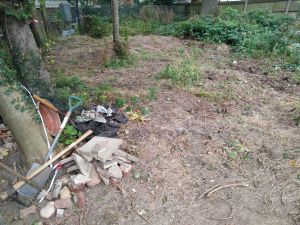 10 August 2016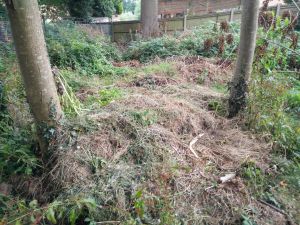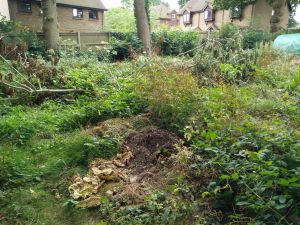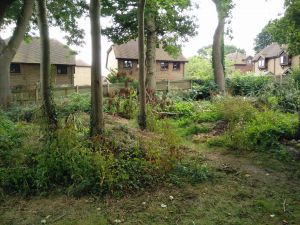 30 July 2016