Mount Noddy Allotments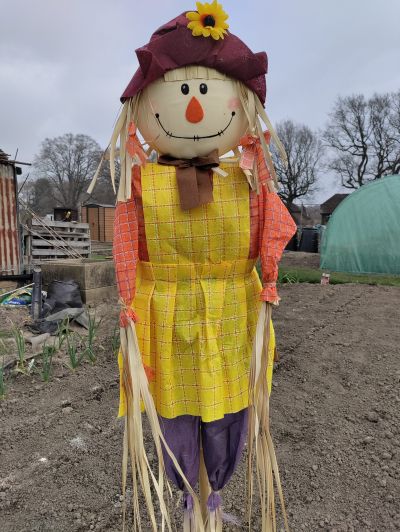 The Mount Noddy Allotments in East Grinstead are next to the Mount Noddy park and cemetery. The site is managed under a long lease by the Mount Noddy Allotment Association.
There are about 150 plots of various sizes to suit all needs and our plot holders grow all types of fruit, vegetables and flowers.

One of our members is a beekeeper and keeps hives on his plot. The bees assist with the insect pollination of plants grown on the allotments.
There is a shop for Members and Associate Members. The shop will be open between 10.00 and 12.00 on Saturdays from 5 February 2022. Items such as seed potatoes, onions, shallots and peas can be ordered or bought at the beginning of the year. Other items for sale include compost, fertilisers, ground cover, canes etc. Plant seeds can be purchased from Dobies at a 40% discount with the MNAA discount code. For more details visit the shop.

Associate Membership is available for gardeners who do not have an allotment but wish to take advantage of the savings available in the Allotment shop. To join, visit the shop and complete an application form (the form downloads). The annual fee is £5.00 and the year runs from 1 October to 30 September.
Over the past year there has been a lot of interest in our allotments with over 60 names on the waiting list for a plot. If you are interested in putting your name on the waiting list, please use Contact Us. The annual membership is £5.00 and the rent is based on 18p a square metre. If there is an existing shed on a plot, there is a one-off payment to rent it for the duration of the occupancy.